Employees as protagonists in education, learning integrated into professional day-to-day life, new technologies and pathways that allow the real application of learning in business activities.
Impakt's approach proposes an education that is integrated with the activities of managers and teams, creating an organizational learning dynamic capable of boosting individual performance and business results. To do so, the methodology combines concepts of education, andragogy and heutagogy with innovative approaches to contextual learning.
Moreover, it integrates learning with face-to-face and virtual work environments, combining individual and collective, practical and interactive activities. With this, Impakt organizes corporate education around effective, performance-oriented action in the business environment.
Impakt Services in
Corporate Education
DEVELOPMENT AND APPLICATION
Direction
Strategic Design of Corporate Education
Design of critical knowledge and competence models
Design of Corporate Education management model
Corporate Universities design and structuring
Trends mapping in education, learning methods and technologies
Future competencies mapping for industries and businesses
Education and learning strategic drivers and KPIs
Structuring
Design of education management processes
Design and configuration of virtual learning and collaboration environments
Design and configuration of learning management systems (LMS) and learning experience platforms (LXP)
Design and structuring of distance learning / e-learning
Structuring of learning trails / pathways
Mapping of knowledge and experts networks
Development and Application
Design of learning trails / pathways
Learning Communities
StoryLearning: storytelling applied to education
Training of multipliers and learning agents
Virtual learning and collaboration environments
Diagnosis of teaching-learning processes
Key Elements of
Corporate Education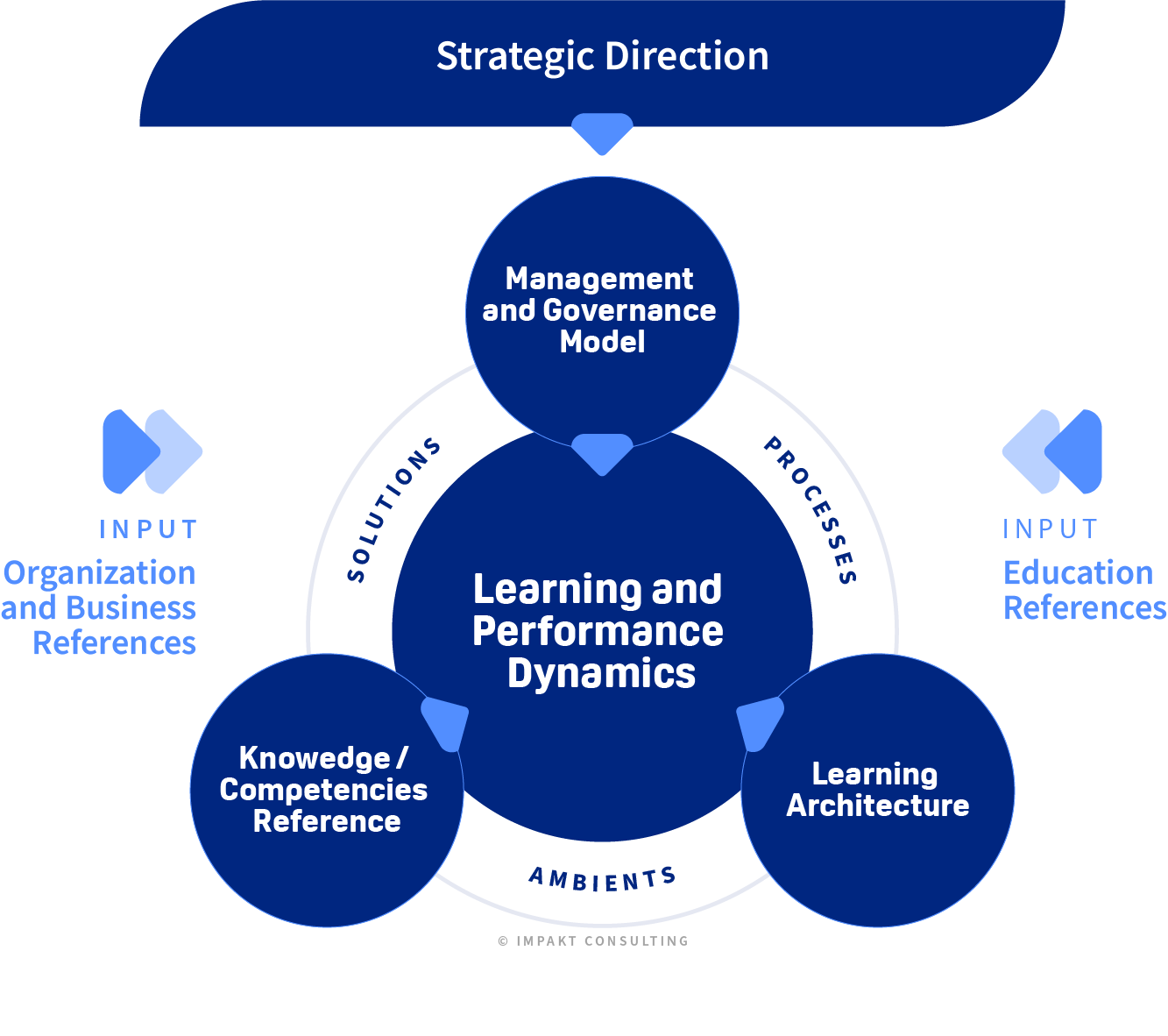 Let's talk
Av. Brigadeiro Faria Lima,
1.461 – Torre Sul
4º andar – Cj. 41
Pinheiros – CEP 01452-002
São Paulo – SP – Brasil