Strategic and Technological Intelligence processes make it possible to understand the movements of the external environment, anticipating opportunities and threats and generating insights and qualified information for decision-making in the most varied dimensions, such as business strategy, marketing, innovation, technology, education and operations.
With Impakt's approach to Strategic and Technological Intelligence, your organization will be able to rely on structured intelligence streams to support decision making in several areas, both via unstructured external sources and through collaborative intelligence with employees and partners.
Impakt's services range from the identification of key dimensions for intelligence to the definition of strategic intelligence guidelines. From designing an intelligence management model for your organization to structuring intelligence flows, processes, products and tools. From prospecting of medium and long-term trends to facilitating insight generation and sensemaking sessions.
Impakt Services in
Strategic Intelligence
DEVELOPMENT AND APPLICATION
Direction
Strategic and Technological Intelligence strategy
Mapping of emerging knowledge
Mapping of future competences
Structuring
Intelligence management model
Intelligence processes and governance
Technology monitoring model
Collaborative and networked intelligence model
Development and Application
Mapping of macro-environmental or industry trends
Technological foresight and technology roadmap
Scenario envisioning, analysis and planning
Analysis and sensemaking based on weak signals and unstructured information
Expert panels and Delphi method facilitation
Key elements of Strategic and Technological Intelligence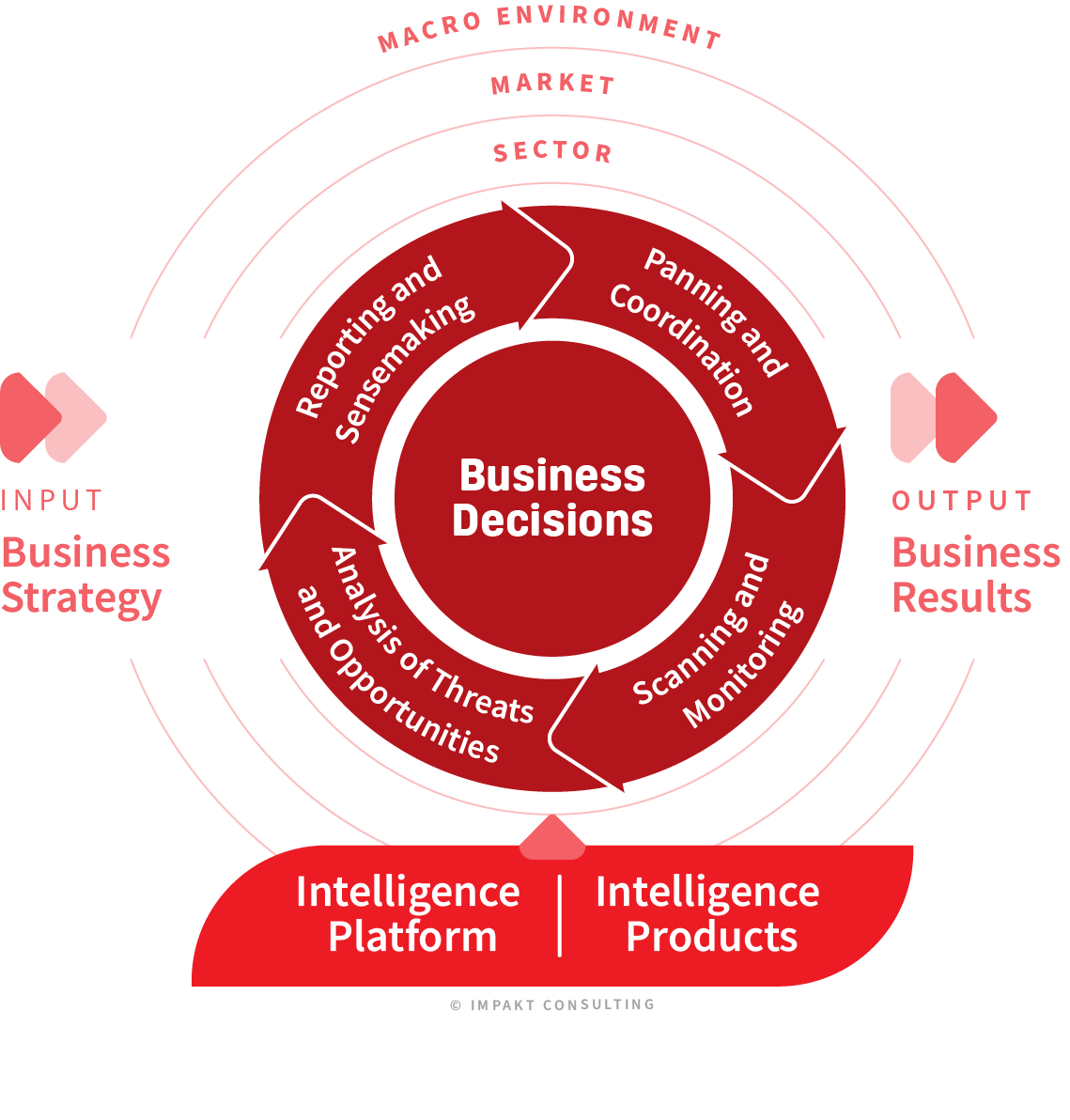 Let's talk
Av. Brigadeiro Faria Lima,
1.461 – Torre Sul
4º andar – Cj. 41
Pinheiros – CEP 01452-002
São Paulo – SP – Brasil